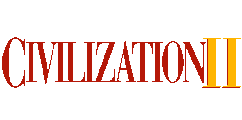 More challenging and exciting than the original, Sid Meier's Civilization II is the sequel to the mega-hit, award-winning classic Sid Meier's Civilization. Build an empire to span history and make every critical social, economic and political decision. Full-motion video brings to life 28 Wonders of the World, including Leonardo da Vinci's workshop, the Statue of Liberty and many more.
Just try not to blow up the whole planet while you're saving it.
Key Features:
Control the growth and developement of thousands of people.

Negotiate peace treaties or break them.

Conquer the known world.

Have riches and praise bestowed upon you from the voices of humble advisors and servants.